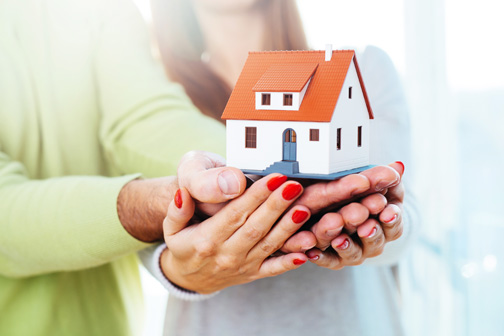 Today, owning a home has become fundamentally important among the swiftly growing Indian people. An ownership of a house is one of the integral symbols of success. The aspiration of one's own home has led the price of property soar. And this unbridled price has become a major issue to get one's dream home through just savings. This is the reason home loan has gained popularity among the masses  in recent years, so much that prospective buyers are researching for an array of home loan features and processes for quick home loans from various banks and other financial institutions.
There are several banks offering a range of housing loan options which can get the prospective home buyer in a dilemma. With so many commercial banks entering the home loan segment, it has become difficult to select one.
Acquiring a home loan which suits your criteria is a long term obligation to fulfil, which inadvertently means you get into a long term relationship with the lender. It is imperative for you to check the services provided by the lender very thoroughly. These are some of the attributes that needs to be carefully scrutinised before finalising on a lender:
Property type: It is important to understand, finding a home loan for the property of your dreams might not be feasible for every lender. Select lenders provide housing loans as per the property type.
Property location: The location where the property is situated is also quite essential as the lender might not be present where you have finalised your location. It is more convenient to select a lender who has a branch in the vicinity of your location.
Credit records: Your credit history is one of the important parameters. It is difficult to avail a housing loan if yours core is not up to the mark. Hence maintaining a steady score can be quite beneficial so that lenders provide you financing for making your dream of a home a reality.
Interest rates: Comparing different lenders and finding a competitive rate is one of the deciding factors which can prove beneficial in the long run.
It is always advisable to make a comparison between 6 to 7 lenders and not to finalise without a thorough research. Interest rate is not just a standalone criteria when it comes to finalising a lender. You need to compare MCLR, the margin offered, maximum tenure offered, prepayment charges, foreclosure charges and eligibility criteria.