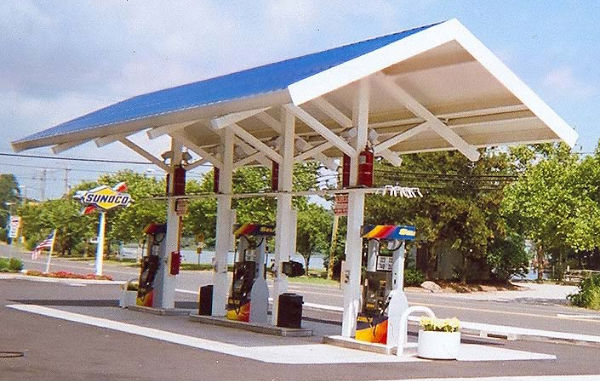 It seems like gas stations are everywhere nowadays and quite frankly, that's because they are. But have you ever stopped and wondered exactly what kind of rules and regulations go into the codes which govern fuel station construction? Well, wonder no longer, here are a few of the rules companies need to adhere to when constructing a fuel station.
1. There needs to be at least one individual tank for each petroleum product which the station sells. It is absolutely against the law to "mix and match" products or to re-use the tanks for a different type of gasoline or fuel.
2. All pumps need to convey real-time measurements of how much exactly the amount of fuel is going into the vehicle or container and exactly how much money this is costing the consumer. In some states, the pumps need to have an overhead cover for shelter.
3. It is the law everywhere that any kind of fuel tanks that are used for commercial purposes need to be placed underground. This is strictly for the purpose of safety. They are also held to strict standards regarding environmental protection.
4. In addition to the above safety standards, there will be a minimum of at least 6 hours worth of fire water held in storage on-site in the event there is a fire. There will also be a system in place to ensure that fire foam is available to both employees and fire personnel that come to the blaze.
As you can see, there are many rules that any construction company that engages in fuel station construction need to abide by. Hopefully, this quenches the thirst for knowledge that every person is sure to have regarding the building of said fuel stations.